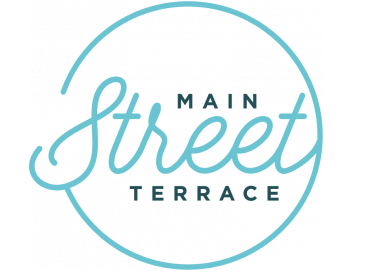 Dining Options Near Walnut Creek
So you're getting ready to pick your new home and, while
amenities at your apartment
are the most important thing to consider, finding a pad that's close to plenty of good eats is a close second, right? Lucky for you, dining options near Walnut Creek apartments abound when you choose Main Street Terrace as your starting point. What types of delicious foods can you expect? Here are some of our favorites.
Parada
Here you'll find yourself transported thousands of miles away to Peru, all without ever leaving the neighborhood. The rustic-but-modern restaurant serves up authentic Peruvian cuisine, elevated to the next level. Even the pickiest of eaters will be hard-pressed to resist the mouth-watering aroma of the pollo a la brasa, a traditional rotisserie chicken dish that can be ordered by the half or whole.
The Habit Burger Grill
It may be a chain restaurant, but don't let the stigma fool you. This is one spot that turns out some of the better burgers you can find in the area. There are burgers topped with grilled pineapple, sauteed portabellas, and crispy bacon. While the patties are hefty on their own, if you're feeling exceptionally hungry, double it up for an even bigger, juicier sandwich. Be sure to save room for a sweet treat! Also on the menu is a wide assortment of shakes, malts, and sundaes to top it all off.
Back Forty Texas BBQ
This country spot brings a little of that Midwest fire to the Walnut Creek food scene. How well does the kitchen crew here stack up against "real" Texas barbecue? Look no further than the
list of accolades
they've earned from traveling across the country to compete. Whether you're dining in or taking out, you won't find a better selection of smoked meats — pork, turkey, brisket, and more —in the area. You could even book them to cater your housewarming party.
Sabores del Sur
The Chile-born chef that runs this kitchen put together a menu here that celebrates all cuisine South American. You'd be remiss not to kick off your meal by diving right into a piping hot empanada; you can choose from chicken, beef, cheese, or vegetarian. There's also a Chilean shepherd's pie worth diving into; a succulently grilled churrasco sandwich; and for vegetarians, a garbanzo salad that's chock full of so many veggies and aromatic Chilean spices, you won't be left wanting for any actual meat.
As you can see, the dining options near our Walnut Creek apartments are plentiful, and this list is just the beginning. Whatever it is you're craving, you won't have to look very far when you choose Main Street Terrace as your home base.
Contact us today
to learn more about our community!